Knowledgebase
How do I telnet into Vigor router?
Posted by on 23 January 2012 05:02 PM
Telnet is one of the old DOS commands still supported by Windows, but without a Windows graphical interface.
From the windows' Start menu Click Start > Run and enter Telnet 192.168.1.1 (as shown below) and click OK.
Note: The IP address in the example is the default address of the router. If you have changed the default, enter the current IP address of the router.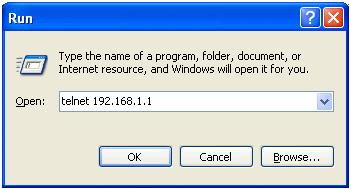 A command Prompt window will open, and you will be prompted for a Password. If you have set the Administrator Password for your router, enter it here, If you have not set the Administrator Password just press [ Enter ], and a warning message will be displayed.
For help Type ? for a list of valid commands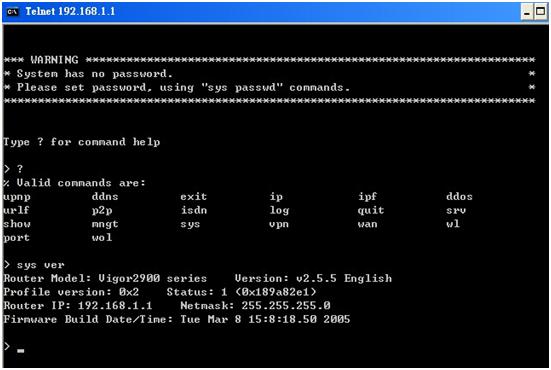 ---