Knowledgebase
I have leased a block of public IP Addresses from my ISP. How do I configure my router to use them?
Posted by on 24 January 2012 11:11 AM
Your router MUST already have a static IP Address for your main ISP connection. Usually the block of additional addresses will be numbered quite differently from your base IP Address
Note: The first and last IP Addresses in the block are un-usable. Thus if you lease a block of 8 IP addresses only the middle 6 are available to be used. For example if your ISP specifies the IP address block of 210.243.151.176/29, the list of allocated IP addresses is:
210.243.151.176 Subnet Address
210.243.151.177
210.243.151.178
210.243.151.179
210.243.151.180
210.243.151.181
210.243.151.182
210.243.151.183 Broadcast Address
The following steps will show you how to configure your Vigor router to enter two of the IP addresses
a) Add 210.243.151.179, 210.243.151.180 into IP Alias of Internet Access.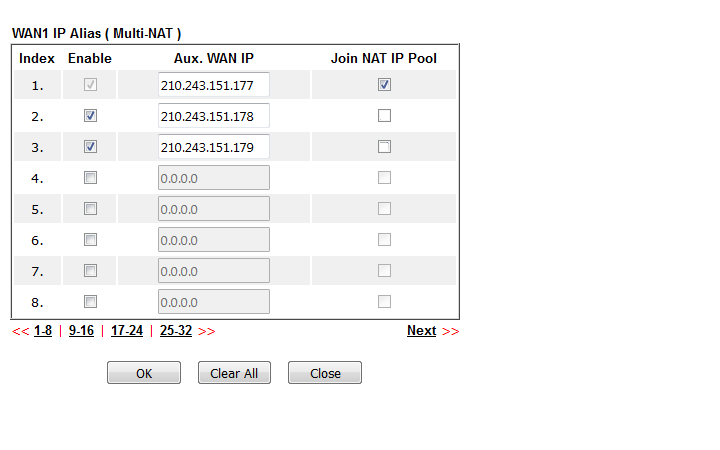 b) We could view these IP addresses on NAT Setup/DMZ or Open Ports.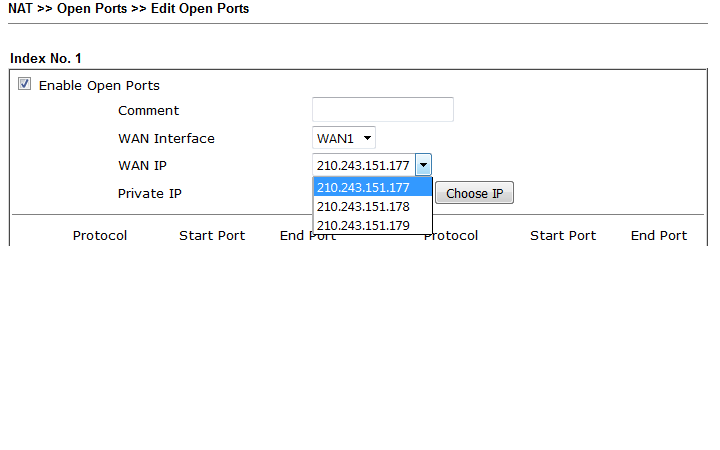 ---