Knowledgebase
Posted by on 24 January 2012 03:18 PM
Q: How to Setup USB Disk function in Vigor 2820/Vigor 2910 series?
A: In 3 easy steps, you can make the ftp server work.
Step 1:
Insert USB Disk into Vigor's USB slot.
You can check the connection status in "USB Application >> USB Disk Status"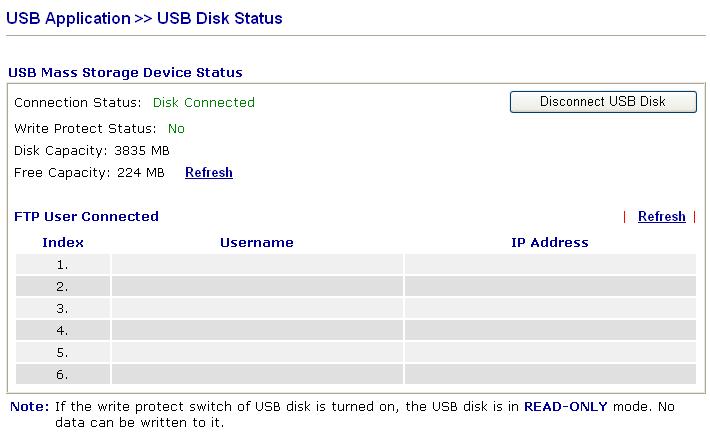 Step 2:
Setup an account for ftp user, you need to specify username, password, access rules and home folder.
When you click 'OK', router will create the home folder in the disk automatically.
If you want to give full access to specific user, you can input "/" in the "Home Folder" settings.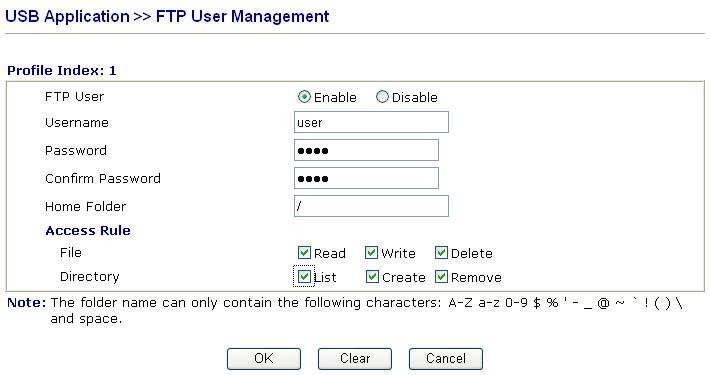 Click "OK" to finish the setting.
Step 3:
Use a FTP client to access the ftp server.
For a quick test, you may use dos command to test.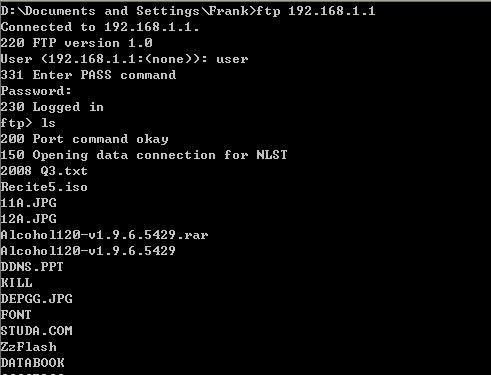 Or you can use Internet Explorer to test.
---