Knowledgebase
Do Vigor Routers Support SIP ALG?
Posted by on 25 January 2012 02:23 PM
Vigor Routers do support SIP ALG feature.
This command can turn on/off SIP ALG (Application Layer Gateway) for NAT traversal. You will need to telnet to the router and enter "sys sip_alg" command.
sys sip_alg [1]
sys sip_alg [0]
Syntax Description
1 It means to turn on SIP ALG.
0 It means to turn off SIP ALG.
Example
> sys sip_alg 1
This will turn on SIP ALG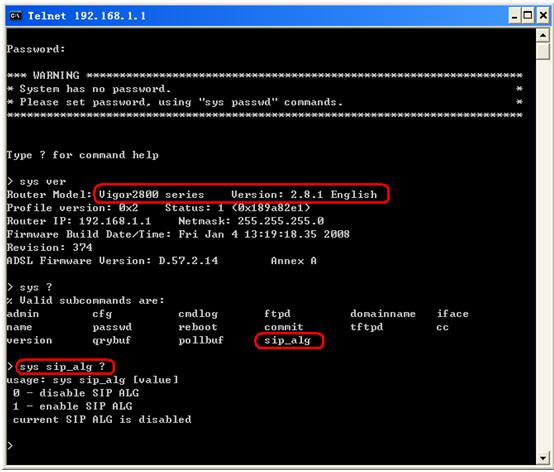 ---