Knowledgebase
Host to LAN VPN ( Teleworker to Vigor ) - WinXP to Vigor Router – PPTP – SMART VPN CLIENT
Posted by on 25 January 2012 05:33 PM
A. Remote User Profile Setup ( Teleworker ) : [ for example : Vigor2700]

1. In Vigor's web configuration page, click VPN and Remote access Setup -› Remote Dial-in User Setup (Teleworker).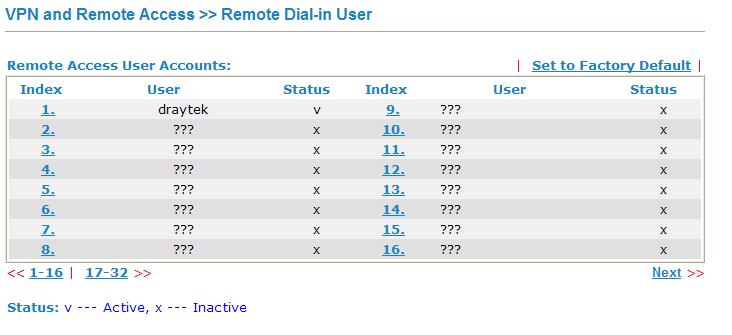 2. Type in the username and password for this remote dial-in user, then click OK. Now this specified user can dial-in to Vigor router now.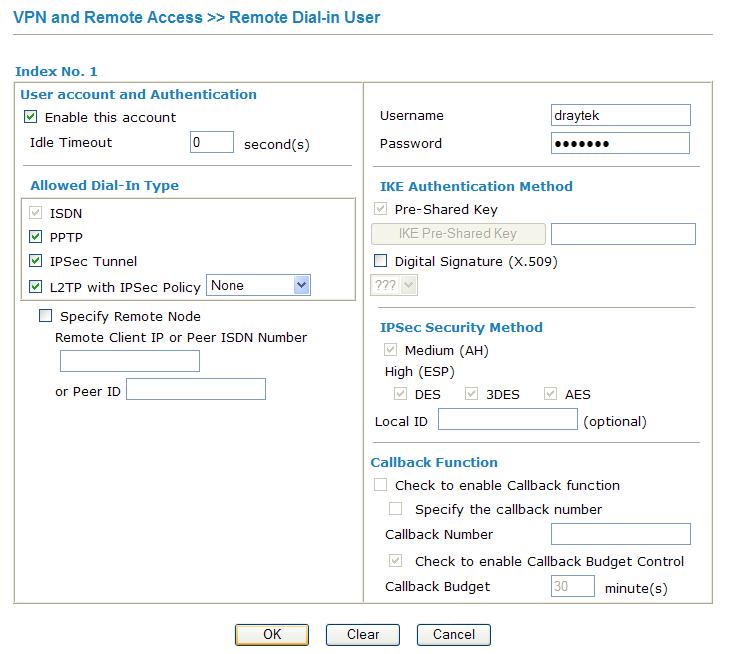 3. When the user successfully dialed in, you may see the connection status in System Management -› VPN Connection Management.

B. Client Settings :
1.) Download and install Smart VPN client from this site http://www.draytek.com.au/downloads.php.
2.) Open Smart VPN client and click on insert.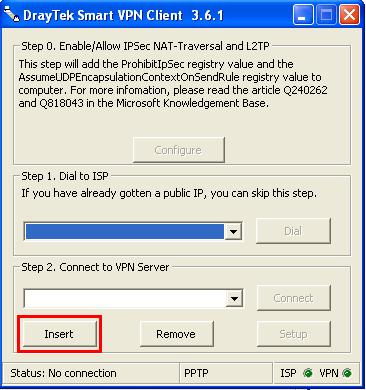 4.) Type in "Profile name", VPN Server IP/Host Name (such as 123.45.67.89 or draytek.com) and click "Use default gateway on remote network".
5.) Click on connect.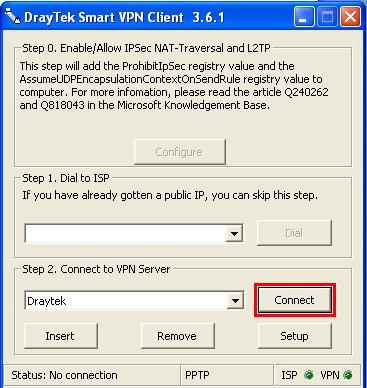 4.) You have successfully connected.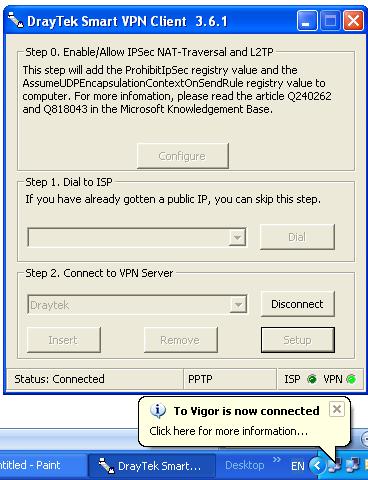 ---