Knowledgebase
Configuring the Vigor2820 for Dialup Backup Connection
Posted by on 15 February 2012 11:04 AM
The Vigor2820 now supports the use of a dial-up analogue modem which can be used a backup in the event of the of ADSL line failure.
Vigor2820 requires firmware version 3.3.5.1 and above.
Supported FAX Modem: AFM-102 USB FAX Modem.
Step 1
The USB Modem menu will appear after the router is restarted with the USB FAX modem attached to the router as shown below: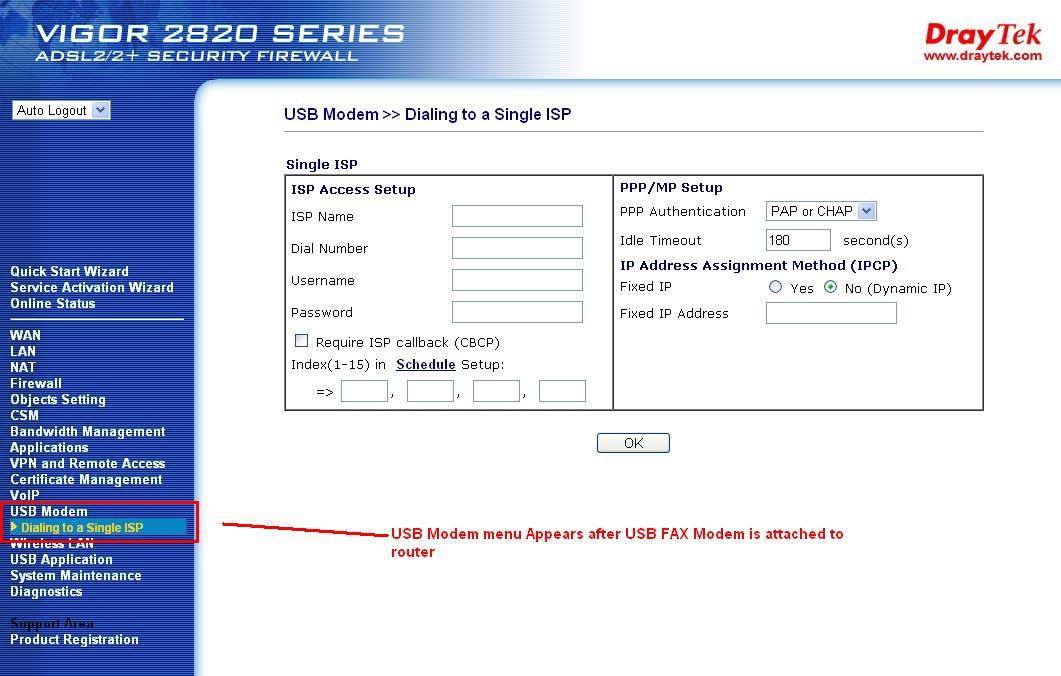 Enter the required ISP details for the dial-up connection.
STEP 2
Go to "WAN>>Internet Access" configuration menu.
In "USB Modem Backup Setup" select "Always On" for the option in th epull down menu.
Additional info at: http://www.draytek.co.uk/support/kb_analogue_backup.html but it appears to be out of date as new firmware does not have WAN3 option.
---