Knowledgebase
How to Configure Bind IP to MAC for wired and wireless PC
Posted by on 29 June 2015 04:25 PM
NOTE: Please ensure that your computer is included in the "IP Bind List" in the router; otherwise you will be locked out from the router. Changing the IP address of your PC will also deny you access to the router.
In our example will use 2760N.
Step1 – Find out Mac address of the designated PC/LAPTOP
On the computer, go to the "DOS command and prompt" and enter the command "ipconfig /all" to find out MAC and IP address of the PC/LAPTOP.
Below is an example for wired PC.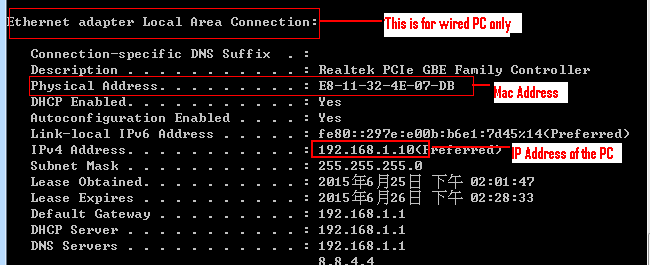 Below is an example for wireless PC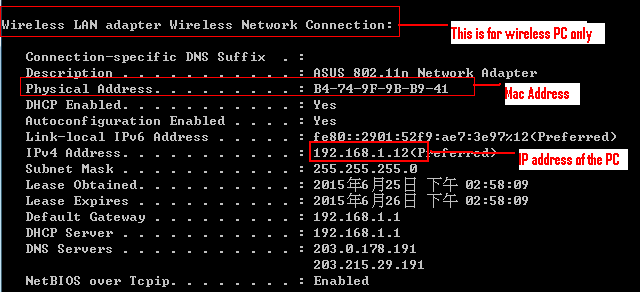 Step2 – Make a note of the Mac address
Step3 – Enable Bind IP to Mac
Log into the router and go to LAN>> Bind IP to Mac configuration menu
Select Strict Bind, enter the IP and MAC address and then click on Add.
Click on OK to save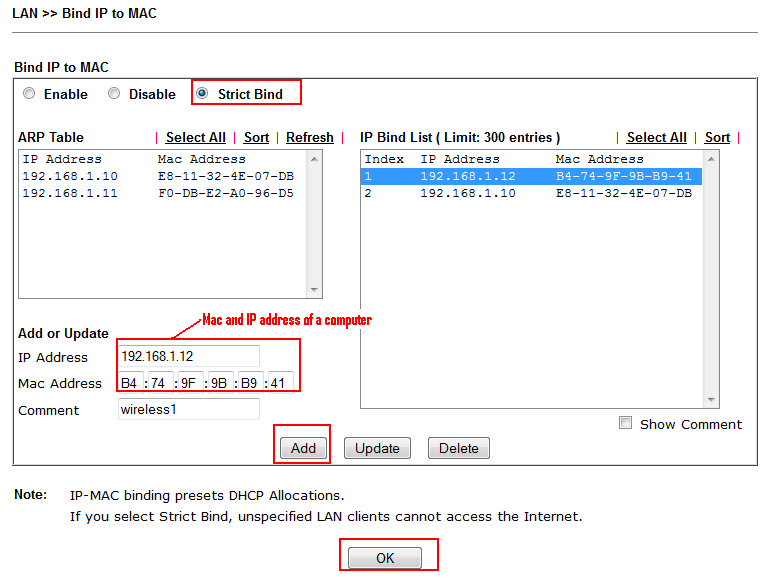 ---