Knowledgebase
How to Configure Point to Point Bridging Between Two Wireless Access Points
Posted by on 29 July 2015 02:11 PM
If you wish to extend the wireless range using two access points and also want to use the same SSID, AP Bridge-Point to Point mode can be used. Here is an example of two AP900 (AP Bridge-Point to Point) connecting to each other.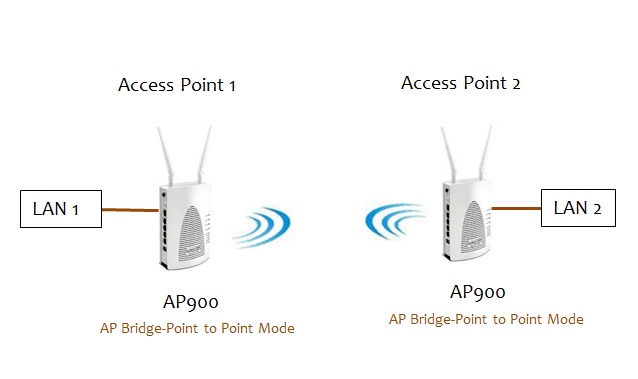 "AP Bridge - Point to Point" mode allows AP to connect to another AP which uses the same mode. All wired Ethernet clients of both AP will be connected together. Only one access point can be connected in this mode. If you want to connect multiple access points to access point 1, you can use AP Bridge – Point to Multi Point operation mode on AP1.
Configure Access Point 1:
Step 1: Connect Access Point 1 to computer using network cable and open the web browser. Please note that DHCP server is disabled by default in AP hence you need to use static IP on your computer in 192.168.1.0/24 range to access AP as shown below. Default IP of AP is 192.168.1.2. Default username and password are admin/admin respectively.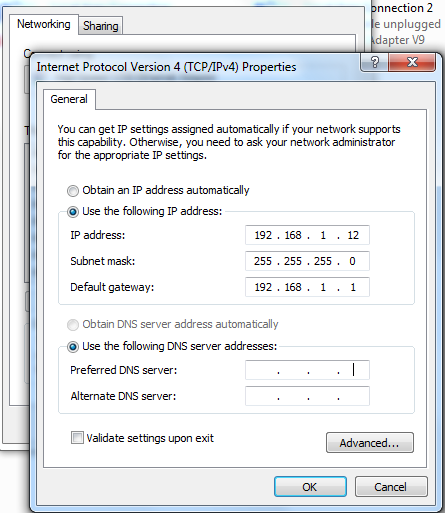 Step 2: Login to AP900 > Go to Operation Mode > Select AP Bridge- Point to Point > Click OK to save the settings

Step 3: Go to Wireless LAN >> General Setup >>
Enable Wireless LAN
Select Mode
Select Channel
Select Security mode
Enter Security key
Enter MAC address of Access point 2 under Peer MAC address.
Select Channel Width and click on OK.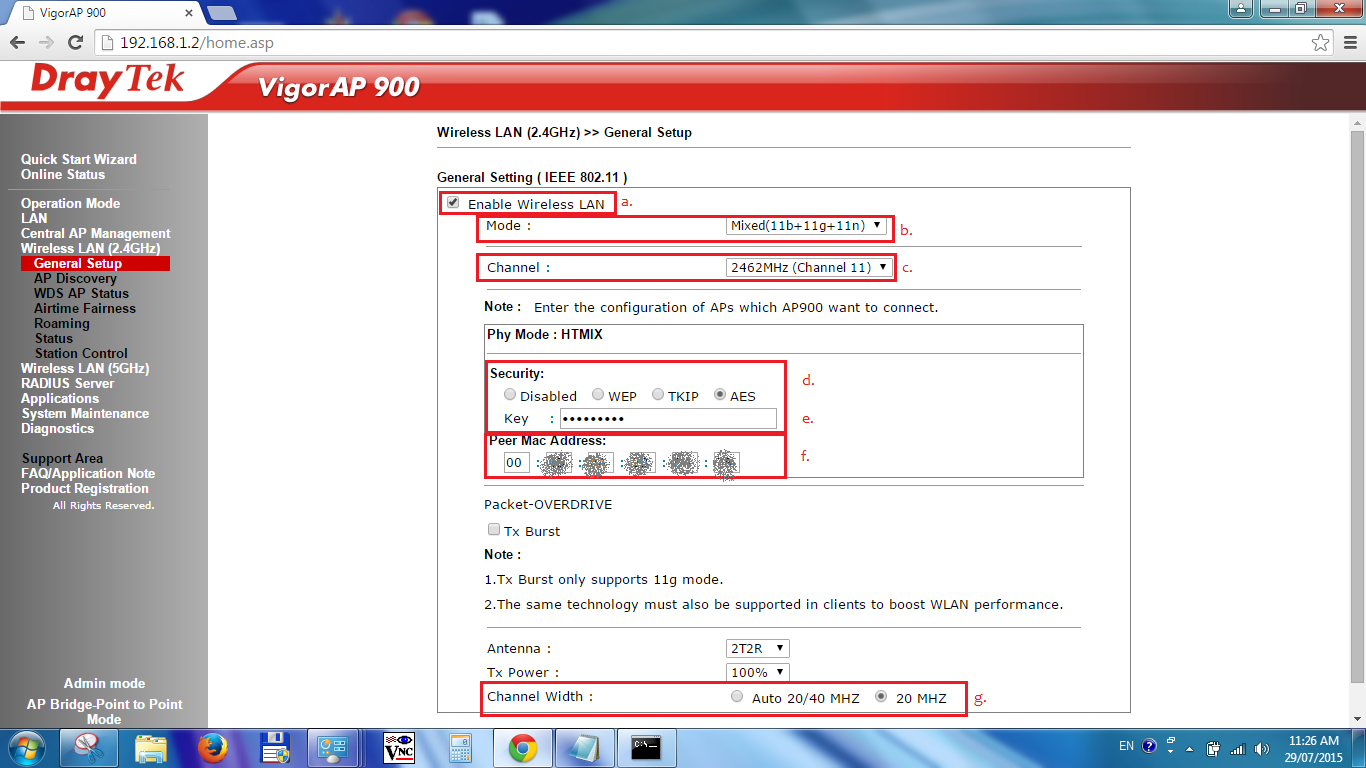 Step 4: Go to Wireless LAN >> WDS AP Status to check the status

Configure Access Point 2:
Repeat step 1 to 4 for Access Point 2. You need to enter MAC address of Access point 1 under Peer MAC address under Step 3-f
Please note that all parameters like Mode, Channel, Security method, key etc. for Wi-Fi setup should be same as first access point.
Check connectivity:
Go to command prompt of the computer connected to Accesspoint 1 and check the ping response. Ping AP1 & AP2 and both should be reachable.
Access points are now configured.
---