Knowledgebase
Webinar – DrayTek Content Security Management (CSM) Features and Configuration Options.
Posted by Roy Panetta on 20 August 2015 02:55 PM
Content Security Management (CSM) is a powerful tool in DrayTek routers. It is used to control traffic to the Internet including, web content, web applications, messenger applications, Peer to Peer (P2P) applications, various protocols and other types of applications. CSM simplifies complicated traditional firewall configuration by selecting and enabling objects in the menu options.
This webinar gives an overview of CSM describing each of its features. It also includes a configuration example where both the URL filter and DNS filter are used to block HTTPS web sites.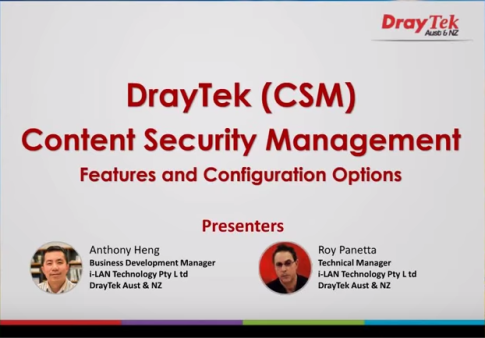 Click here to watch the Webinar
---