Knowledgebase
Video - How to Configure Point to Point Bridging Between Two Wireless Access Points
Posted by Roy Panetta on 20 August 2015 02:59 PM
This Video shows you how to extend your Wi-Fi network by using two DrayTek wireless access points. In the example shown in this video, "AP Bridge-Point to Point" will be used to configure two VigorAP 900 wireless access points to communicate with each other and extend the Wi-Fi network.
"AP Bridge - Point to Point" mode allows AP to connect to another AP which uses the same mode. All wired Ethernet clients of both AP will be connected together.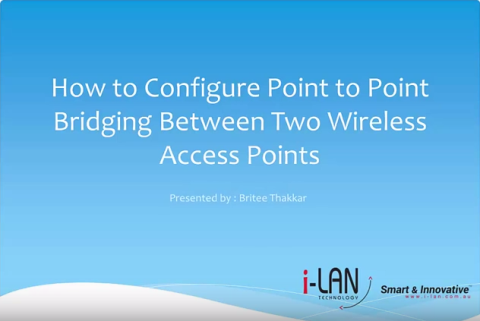 Click here to watch this video.
---