Knowledgebase
Video- Vigor2960 / 3900 /300B 4G Configuration
Posted by Roy Panetta on 24 August 2015 03:53 PM
The DrayTek Vigor2960, Vigor3900 and Vigor300B can be configured to use a 3G or 4G USB modem to provide an extra WAN connection for Internet access. The 3G/4G modem connection can be used for failover mode or load balance mode as well as a primary WAN internet connection.
This video shows how to configure the Vigor300B to use a Netgear 320U 4G modem running in PPP mode. The configuration will be similar to using DHCP mode for some other 4G USB modems (Optus Huawei E3276 etc).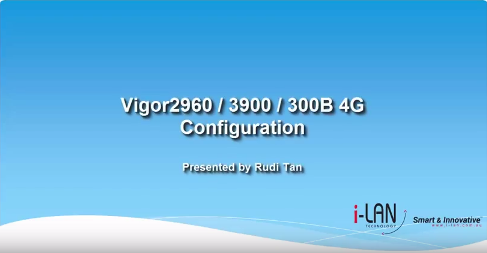 Click here to watch this video.
---