Knowledgebase
Video - How to set up a wireless WAN?
Posted by Edward Eroy on 26 July 2016 11:02 AM
Support Models :

Vigor2860 Series, Vigor2860L/Ln, Vigor2925 Series, Vigor2925L/Ln

Wireless WAN is a feature available in Vigor2860n/nplus/vnplus and Vigor2925n/nplus/vnplus using firmware version 3.8.1 or later. This feature allows you to configure WAN 2 to use the router Wi-Fi to tether to a mobile Wi-Fi Hotspot such as a smartphone to provide internet connectivity when the primary WAN connection becomes unavailable.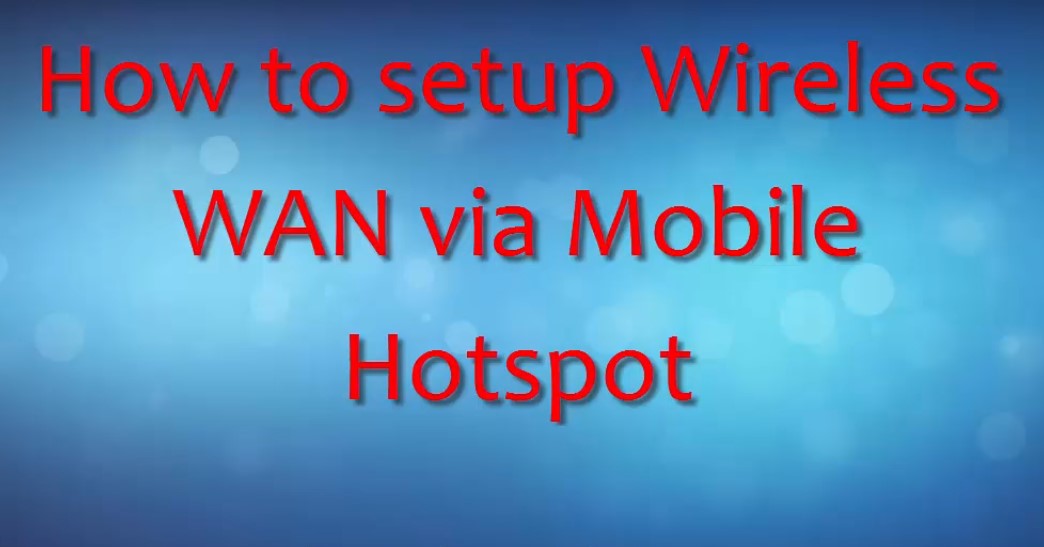 Youtube Video
Application Notes:
http://www.draytek.com/en/faq/faq-connectivity/connectivity.wan/how-to-set-up-a-wireless-wan/#prettyPhoto
---