Knowledgebase
How to Connect a DrayTek Vigor2120 router to TPG NBN
Posted by Jordan Dicesare on 15 September 2016 03:47 PM
How to Connect a DrayTek Vigor2120 router to TPG NBN
This guide will show you how to configure the DrayTek Vigor2120 router to TPG NBN connection. TPG requires a username and password to authenticate the connection so we will use PPPoE for authentication.
Step 1 - Connect to the router Admin page
Using your internet browser go to 192.168.1.1.
User name: admin
Password: admin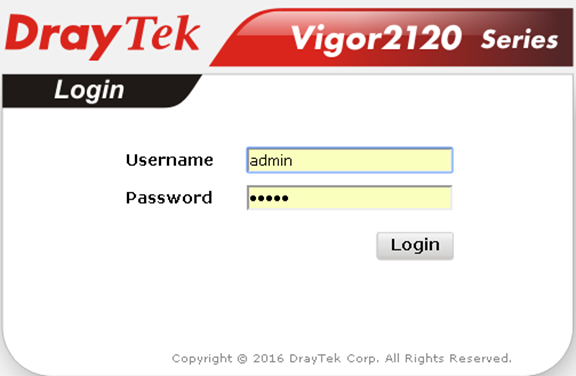 Step 2 – Configure WAN>> General Setup
Go to WAN>> General Setup configuration menu and ensure WAN1 is enabled, then click OK.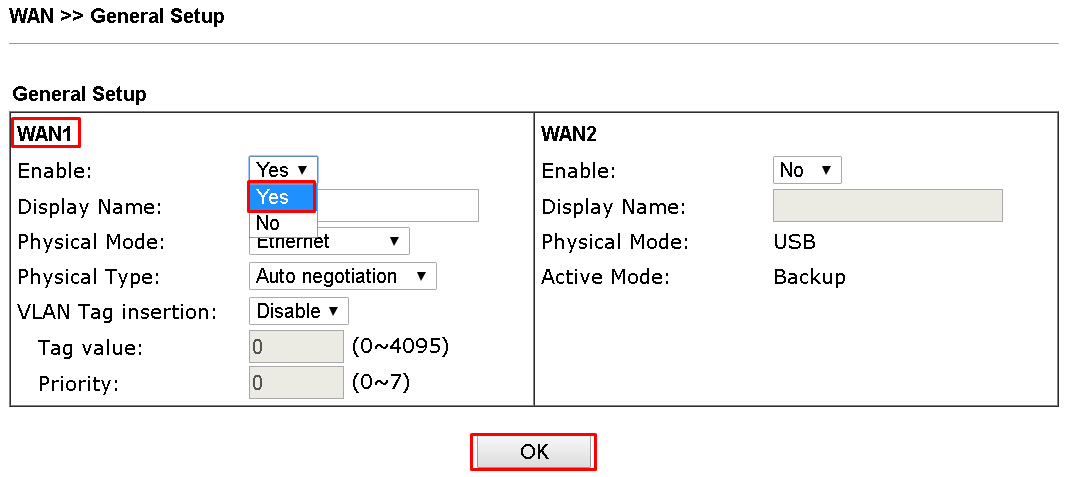 Step 3 – Configure WAN>>Internet Access

a. Go to WAN>>Internet Access configuration menu.
b. For WAN 1 select PPPoE for Access mode.
c. Click Details Page tab.

d. Enter the Username and Password supplied by TPG.
e. Select Enable for PPPoE Link.
f. Click OK to save the settings.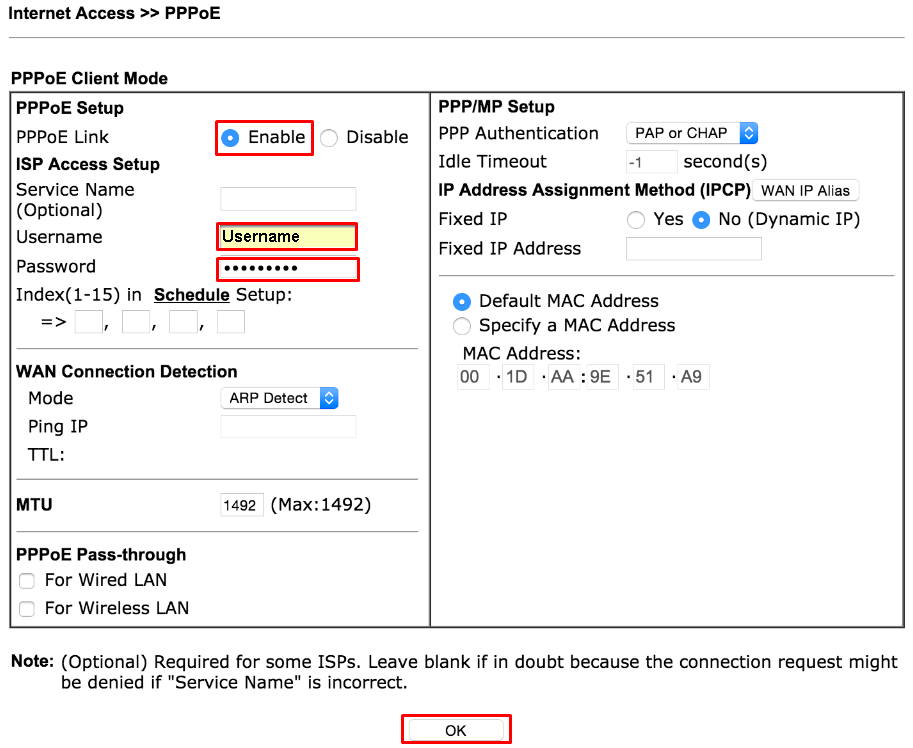 g. You will then be prompt with the Reboot System box, simply click OK with the top option "Using current configuration" is ticked.

h. Lastly, click on the link provided to access the log in page again after waiting 10 seconds.

Step 4 – Check the router is connected to TPG NBN
Login into the router once the router has restarted.
a. Go to Online Status>>Physical Connection menu.
b. Check that WAN1 status indicates that the router is now connected.
You should have green text for status details and IP addresses displayed similar to the screen shot below. You can now access the Internet through the Vigor2120 router.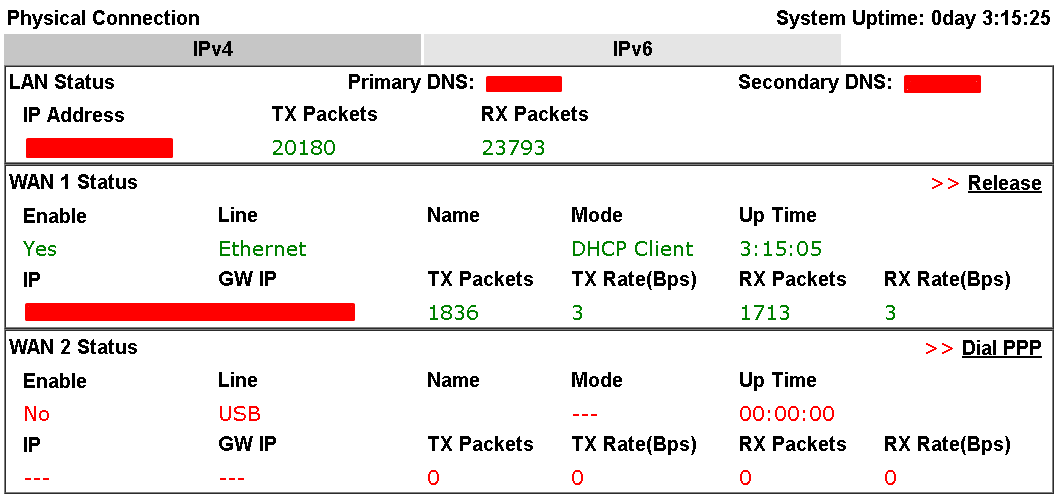 Speed Test Results

---