How to Pass Second WAN IP address to another Router connected to Vigor2952 LAN.
Posted by Roy Panetta on 06 March 2017 01:12 PM
This application note shows how to configure the Vigor2952 router for WAN Bridge mode so a second WAN IP address assigned for the Vigor2952 WAN connection can be bridged to a secondary router attached to the Vigor2952 LAN port. This configuration is useful if you wish to provide a public IP address to another office or business that is sharing your main Connection to the Internet.

Solution
You need to be using "Static or Dynamic IP" settings in "WAN >> Internet Access" configuration menu.
Select Bridge mode and also select the LAN subnet that is assigned to the LAN port connected to the secondary router. (You will need to enable VLANs to allow the second LAN subnet to be enabled)
Notes:
Do not enter the second WAN IP address in WAN IP Alias setting.
The IP address will need to be entered into the attached secondary office router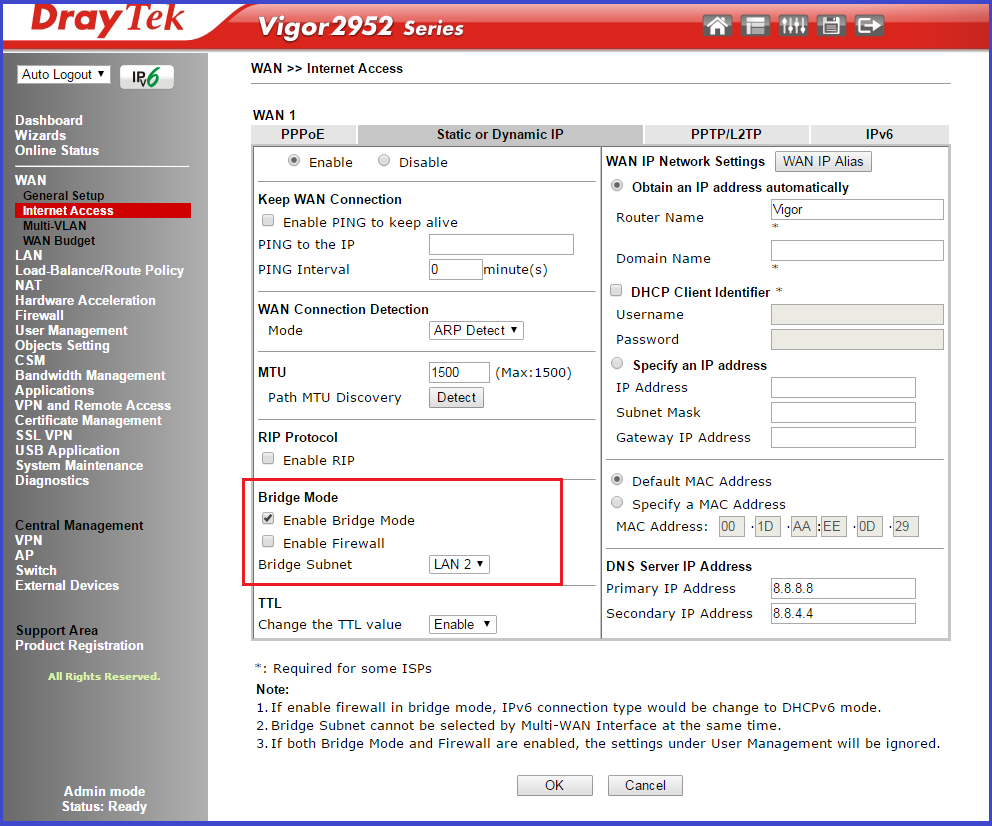 ---